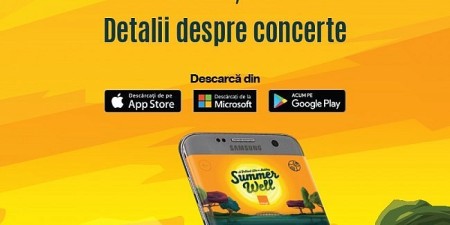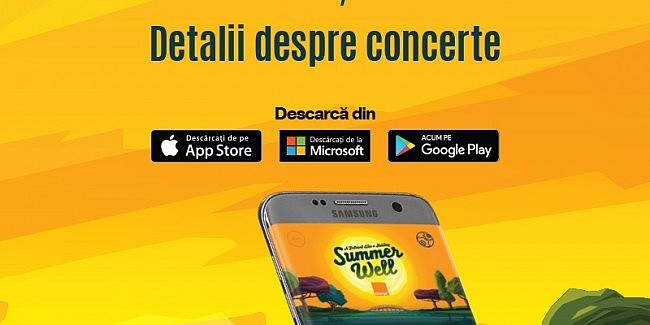 Orange te invită să experimentezi atmosfera Summer Well chiar de astăzi și să descarci aplicația dedicată pentru a avea ghidul tău complet pentru festival.
Aici pasionații de muzică pot cumpăra bilete cu discount, au acces exclusiv la programul I'm with the BAND și găsesc toate informațiile utile despre eveniment cum ar fi line-up-ul și programul pe ore al trupelor. Participanții la programul I'm with the BAND® pot câștiga un premiu care îi aduce mai aproape de trupele preferate, întrucât câștigătorul se va caza la același hotel cu formațiile și va fi în backstage alături de acestea la festival. Înainte de festival, tot în aplicație, se va încărca harta festivalului și lista detaliată a tuturor activităților.
Aplicația Summer Well se poate descărca gratuit din Google Play, App Store și în curând din Windows Store. În prezent este disponibilă pentru device-urile cu sisteme de operare Android sau iOS.
Detalii despre festival se găsesc pe pagina oficială, https://www.summerwell.ro/editia.2016 și pe www.facebook.com/summerwellfestivalofficial.